Big Horn Heating & Cooling
Helping Keep Wyoming Families Comfortable
Serving the Big Horn Basin Since 2007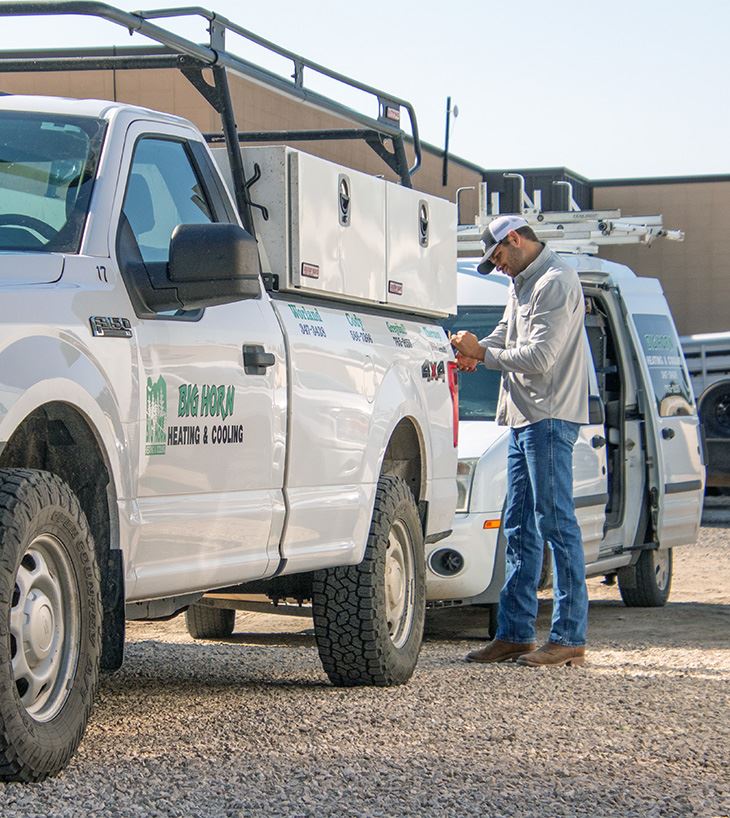 HVAC Services in Cody, WY
Heating & Cooling Experts Serving Park, Big Horn, Hot Springs & Washakie Counties In the Big Horn Basin
Since 2007, Big Horn Heating & Cooling has been proudly serving top-notch HVAC solutions to the residents of Cody, Worland, and neighboring communities in the Big Horn Basin. Our team of trained, experienced, and licensed technicians provides exceptional heating and cooling services, including installation, maintenance, and repair of residential heating, ventilation, and air conditioning equipment. Whether you need reliable heating to combat the chilly winters or refreshing AC to beat the summer heat, we've got you covered.
At Big Horn Heating & Cooling, we are committed to excellence, ensuring your comfort is our top priority. Discover why we are the trusted name in HVAC services in Cody and beyond!
Contact us at (307) 207-5525 and take the first step towards unmatched comfort.
Our Services
How We Can Help You
When you trust Big Horn Heating & Cooling, you can know the job will be done right the first time.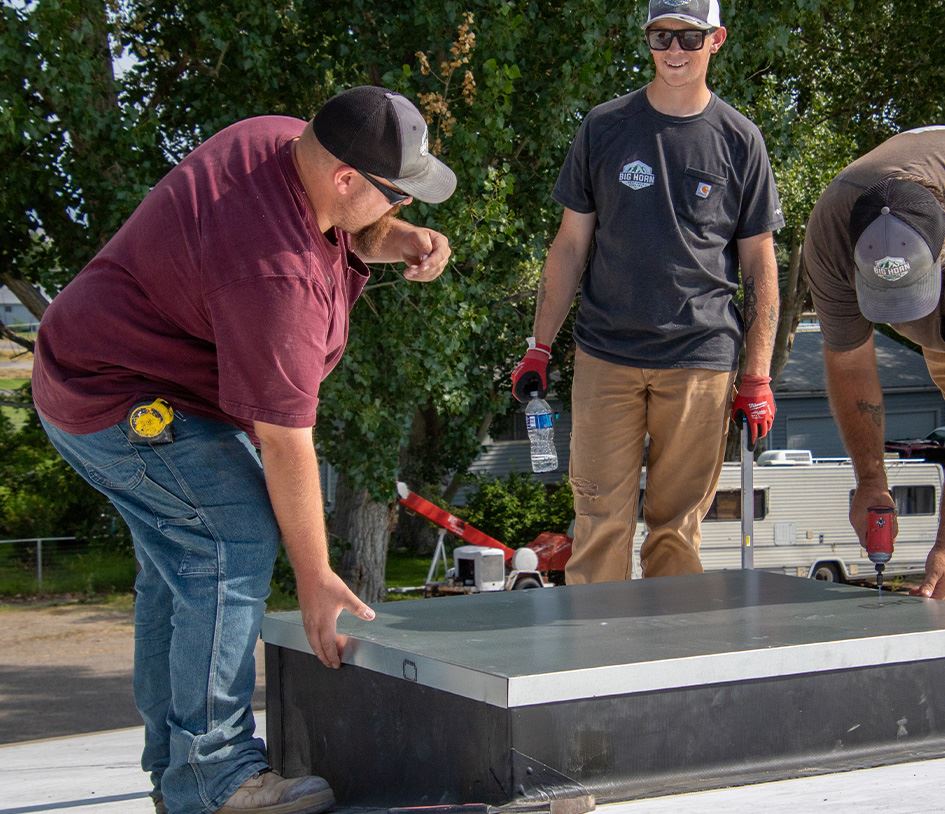 Why Choose Big Horn Heating & Cooling?
What Makes Us Different
Backed by a Warranty

Get peace of mind with our warranty-backed services.

Affordable Financing Options

We make HVAC services affordable with financing.

Contact Us for a Free Estimate

Talk to our HVAC team today during a free estimate.

Around-the-Clock Help

Emergencies don't wait for office hours, so neither should you.
Our Heating and Cooling Services
Wyoming weather fluctuates throughout the year. Summers can get as hot as 100°F and winters can dip well below freezing. It's important to be prepared for all seasons because comfort is essential for your well-being. Our comprehensive heating and cooling services can help your home stay comfortable all year long.
Our services are designed to keep your indoor environment comfortable and pleasant, no matter the weather conditions. They include:
AC Installation & Replacement: We'll help you choose the right cooling system for your home's needs and ensure a smooth, efficient installation process.
Heating Installation & Replacement: Our team excels in heating installation and replacement services, keeping your home warm and cozy during the chilly winter months.
Emergency HVAC Services: Whether it's a sudden breakdown, an unexpected malfunction, or a critical system failure, our rapid response team will be there to get your HVAC system back up and running, restoring your comfort in no time.
Sheet Metal Fabrication: Whether you need customized ductwork, fittings, or other sheet metal components, our technicians fabricate them in-house to your precise specifications. By manufacturing sheet metal in-house, we ensure the highest quality for your projects.
In-Floor Heating Services: Let us install and maintain your floor heating system to keep your home comfortable all winter long.
Combustion Analysis and Carbon Monoxide Checks: We use advanced equipment to assess combustion efficiency and check for any carbon monoxide leaks, ensuring your home remains a safe and healthy environment.
We also offer a full range of electrical services to help you solve those frustrating problems with everything from switches and outlets to circuit breakers and more!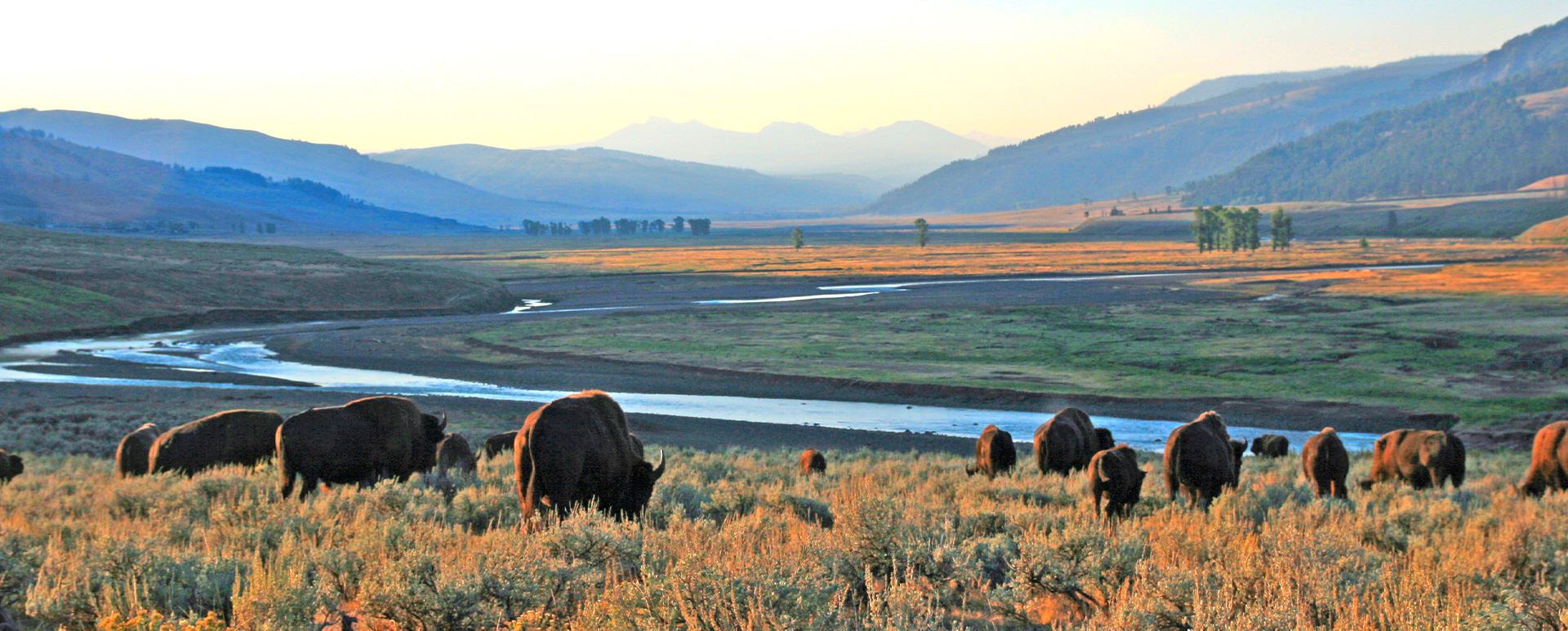 Happy Customers in Your Neighborhood
Reviews & Testimonials
"Professional Service"

100% Recommend for residential and commercial use.

- Worland C.

"Friendly, responsive, and reliable service"

Definitely on my 'keeper" list of good service people!

- Al S.

"These guys did a great job!"

Thanks again for all the hard work!

- Brandon W.

"Highly professional"

Highly recommend!

- Vivian K.