Boilers Serving the Big Horn Basin
Boiler Services in Cody, WY by Big Horn Heating & Cooling
Heating & Cooling Experts Serving Park, Big Horn, Hot Springs & Washakie Counties In the Big Horn Basin
Do you need help with a boiler system, or are you looking for a new installation of one? We are the experts to work with. We have years of experience working with boiler systems, and can help you size and install a new one, replace a failing one, repair an existing one or provide annual maintenance to make sure your boiler runs as needed throughout the winter months. We work with both steam and hot water boilers, and we work with systems using any fuel type, including oil, propane and natural gas. Today's boilers are the most efficient boilers ever available, and we are happy to make sure yours runs great!
---
When you need help with a boiler system in Worland, call the experts at Big Horn Heating & Cooling!
---
Benefits of a Boiler System
Why choose a boiler heating system for your home? Here are some reasons to consider:
Gentle heating – forced air systems can be hard on skin and nasal passages. Boilers heat gradually so that it isn't hard to maintain proper levels of moisture.
Choices of heating outlets – boilers can distribute heat via hydronic radiant floor heating, radiators and baseboard heaters, giving homeowners a lot of flexibility when it comes to heating outlets.
Good for allergy sufferers – forced air systems can be very hard on allergy sufferers because of the swirling air. Boilers heat via radiance, so allergy sufferers don't have to be agitated during the winter months.
Common Repair Issues With Boilers
Homeowners may be concerned with the kinds of repairs that can develop with a boiler system. Here are the common ones our technicians see:
Leaks – boilers use water to provide heating to your home, so it isn't uncommon for leaks to develop. Common leak locations are circulating pumps, which help move the water through the pipes; valves, which are in a number of places around the system, including radiators; and on the intake pipe, where the water from your water line or well brings water into the boiler's holding tank.
Scale build–up inside the pipes – scaling occurs when the minerals in your home's water start to build on the inside of the pipes, creating a hard, flaky, white build–up that can constrict the water flow. An acid flush of the system can usually remove the build–up.
Circulating pump issues – circulating pumps are necessary to help push the hot water through the piping. Each pump has a valve and an electrical component, and each of these components can develop issues that affect the pump's operation.
Air lock – sometimes air bubbles can form inside the pipes, and these air bubbles literally stop the flow of water in that particular pipe or outlet. This is known as air lock, and an expert is needed to get the air bubble out of the pipe.
We Are Here for All of Your Boiler System Needs
Simply put, you cannot be without heat in our area. If you are experiencing problems with your boiler system, call us right away. We answer all service calls within 24 hours, and emergencies always take priority. You can count on us for expert service on your boiler or other heating system, and all of our work is guaranteed to meet your complete satisfaction!
Why Choose Big Horn Heating & Cooling?
What Makes Us Different
Serving the Big Horn Basin Since 2007
Backed by a Warranty

Get peace of mind with our warranty-backed services.

Affordable Financing Options

We make HVAC services affordable with financing.

Contact Us for a Free Estimate

Talk to our HVAC team today during a free estimate.

Around-the-Clock Help

Emergencies don't wait for office hours, so neither should you.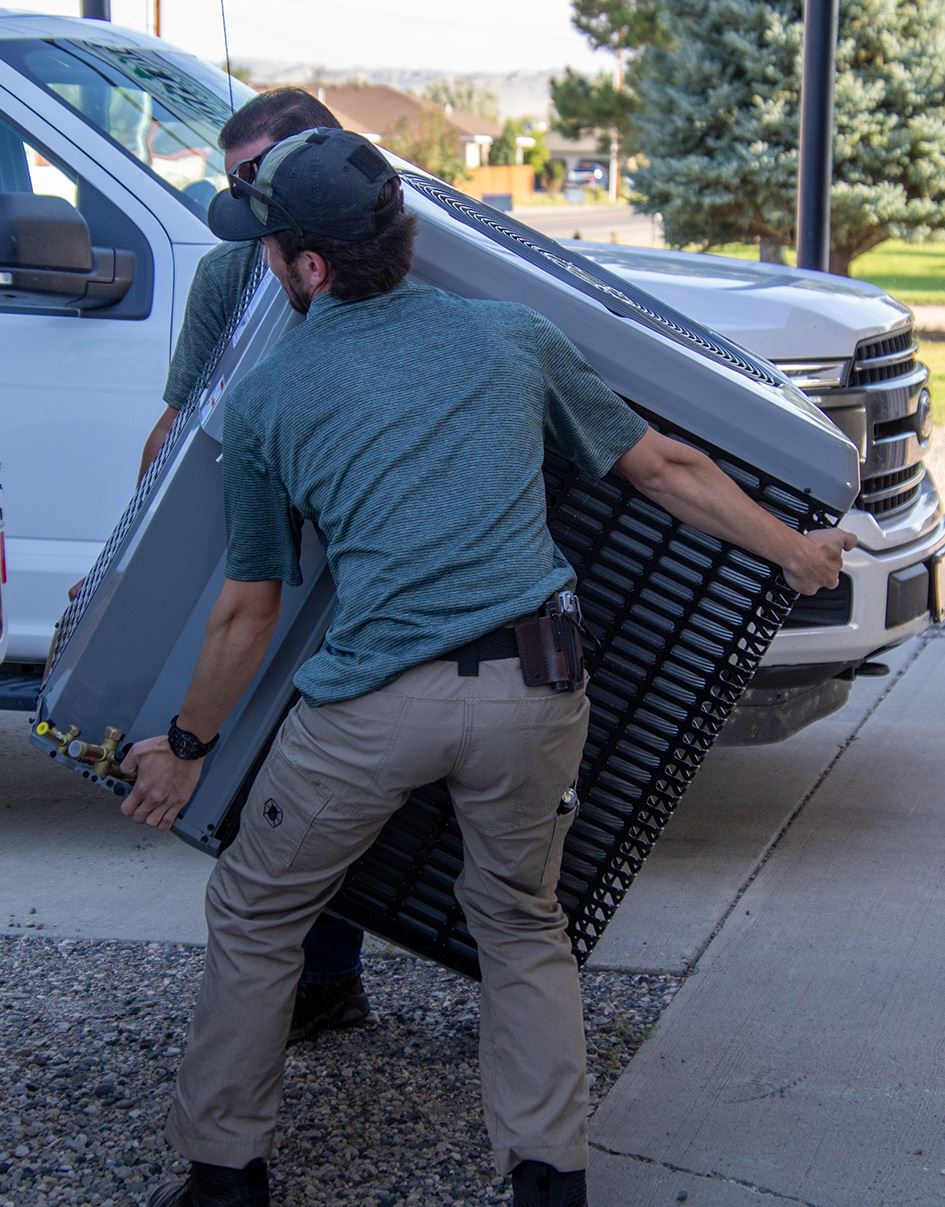 Serving The Big Horn Basin
Based in Cody & Worland, we provide quality service throughout the Big Horn Basin.
Our Services
How We Can Help You
When you trust Big Horn Heating & Cooling, you can know the job will be done right the first time.
Big Horn Heating & Cooling's Blog
Recent Posts
Want all the latest news or updates? Browse through our blog to read our most recent posts and featured articles.