Geothermal Serving the Big Horn Basin
Geothermal Heating and Cooling Services in Cody, WY
Providing Professional HVAC Services Throughout the Big Horn Basin
Even though the name "geothermal" may produce images of something other-worldly, geothermal heating and cooling has actually been around since the 1940s. Better products have made geothermal systems very accessible for homeowners but these systems operate very differently from traditional heating systems, making it critical that you hire experienced professionals for all your geothermal needs. The HVAC pros at Big Horn Heating & Cooling have years of experience with geothermal systems, including installation, repair, replacement and maintenance. We can help you install a brand new system or find out why your system isn't heating or cooling as it should be. Most importantly, you can count on our work to meet your satisfaction because we guarantee it.
---
Interested in a geothermal system for your home in Cody? Call the experts at Big Horn Heating & Cooling today!
---
Will a Geothermal System Need Maintenance?
In a word, yes, your geothermal system will need maintenance. And because your geothermal system uses a heat pump, it is highly recommended that your system is scheduled for annual maintenance. One of the important tasks of bi–annual maintenance for your geothermal system is a check of scale in the loop and the proper functioning of the entire system. However, not just anyone can perform maintenance on your geothermal HVAC system. Just as you need an experienced professional for repair and installation, you also need one for bi–annual maintenance. We have those professionals right here at Big Horn Heating & Cooling, and we can help ensure that your geothermal system works optimally throughout the summer and winter months with our expert maintenance services.
What Kinds of Benefits Does a Geothermal System Offer?
Here are some reasons why you may want to consider using a geothermal system in your home:
Tremendous energy efficiency – there is no more efficient HVAC system than a geothermal system. This is because for every unit of energy a geothermal system uses to produce heating or cooling for your home, it generates three more that go back into the system. This makes these systems 300–400% energy efficient.
Gentle, comfortable heating and cooling – geothermal systems disperse air in a continuous, low–level flow, making it more comfortable than other types of forced air systems.
Long lifespan – the components of a geothermal system have comparatively long lifespans versus traditional heating systems. The ground loop lasts for 35–50 years and the heat pump lasts 20–25 years.
Why Experts Are Necessary
If you've ever seen a geothermal HVAC system, you know it not only works differently from other systems, it also is installed very differently. A lot of planning has to go into the installation so that it is done correctly the first time around, particularly with the ground loop and the connections to the ground loop. Our experts have the years of experience and training to ensure that not only will your geothermal installation be handled properly, but so will all repair and maintenance services.
Why Choose Big Horn Heating & Cooling?
What Makes Us Different
Serving the Big Horn Basin Since 2007
Backed by a Warranty

Get peace of mind with our warranty-backed services.

Affordable Financing Options

We make HVAC services affordable with financing.

Contact Us for a Free Estimate

Talk to our HVAC team today during a free estimate.

Around-the-Clock Help

Emergencies don't wait for office hours, so neither should you.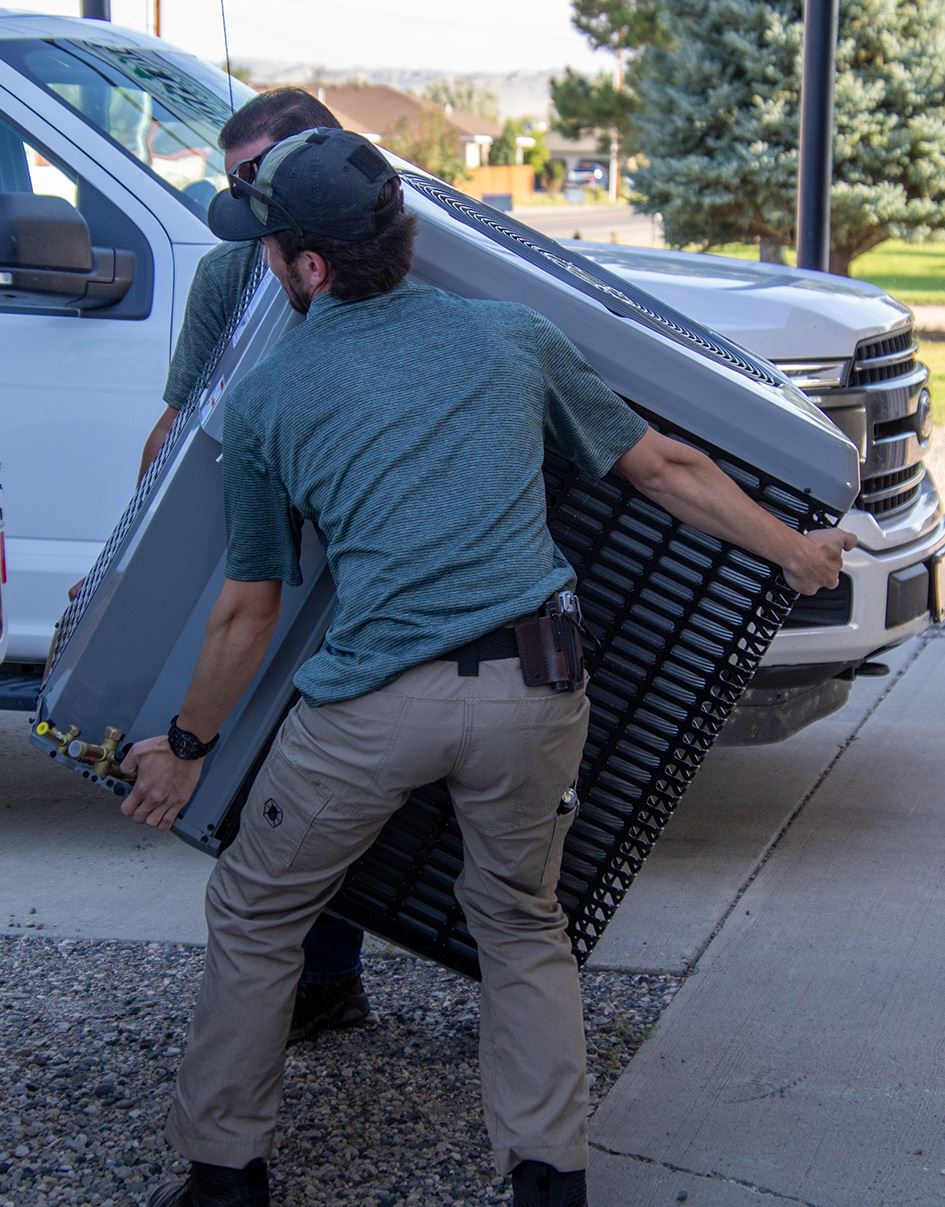 Serving The Big Horn Basin
Based in Cody & Worland, we provide quality service throughout the Big Horn Basin.
Our Services
How We Can Help You
When you trust Big Horn Heating & Cooling, you can know the job will be done right the first time.
Big Horn Heating & Cooling's Blog
Recent Posts
Want all the latest news or updates? Browse through our blog to read our most recent posts and featured articles.