Gas Furnace Serving the Big Horn Basin
Gas Furnace Services in Cody, WY by Big Horn Heating & Cooling
Heating & Cooling Experts Serving Park, Big Horn, Hot Springs & Washakie Counties In the Big Horn Basin
Gas furnaces are one of the most common types of heating systems around, but don't underestimate how complicated these systems can be. When it comes to repair, installation, maintenance or replacement, it is vitally important that you hire an expert. The heating professionals at Big Horn Heating & Cooling can help you with all of your gas furnace needs. Why call us? First, we are certified and bring years of experience to every job we do. Second, you can count on our professionals meeting your complete satisfaction – in fact, we guarantee it. Third, we offer free estimates and work with your schedule. And when our experts arrive at your door, you can count on them being professionally dressed in our green and white uniform and they won't track dirt around because they wear booties. Let us help you with your gas furnace!
---
Call Big Horn Heating & Cooling for all your gas furnace needs in Cody, WY and the surrounding areas!
---
What Kinds of Repairs Can I Expect With a Gas Furnace?
While we would love to tell you that your gas furnace will never need repair, this just isn't a reality. The good news, though, is that you have the heating pros from Big Horn Heating & Cooling available to help you with any gas furnace repair you may have. Here are some of the more common problems we see with our customers' gas furnaces:
Ignition problems – you won't get any heat from your gas furnace when there's a problem with ignition. Today's furnaces are equipped with electronic igniters, and if the igniter has a malfunction, is dirty or shifts in position, it may not be able to light the burner in your furnace.
Issues with the blower assembly – the blower assembly is the fan, the fan motor and the control switches that control the fan. When any of these components malfunction or breakdown, it's time to call for your Big Horn Heating & Cooling specialist.
Cracked heat exchanger – a cracked heat exchanger is a potentially dangerous situation as the toxic combustion byproducts can seep through the crack and into your home's air. Your technician will need to replace the heat exchanger.
What Are the Benefits of Using a Gas Furnace?
If you are new to using a gas furnace, or are considering switching to a gas furnace from another type of heating system, these are some of the benefits you can gain:
Fast heating – natural gas burns very hot, reaching 130 degrees. This makes it easy to heat your home very expediently.
Clean–burning fuel – if you have concerns about using a fossil fuel to heat your home, you can get some peace of mind knowing that the natural gas your furnace is using is the cleanest–burning fossil fuel available.
Convenient – natural gas is piped right into your home, making it far more convenient to use than a fossil fuel that you need to manage with deliveries.
Fuel can be used with other appliances – one of the great benefits of using natural gas to heat your home is that it can also be used with other appliances, such as stoves, clothes dryers and hot water heaters.
---
When you need help with your gas furnace, call the people you can count on: Big Horn Heating & Cooling.
---
Why Choose Big Horn Heating & Cooling?
What Makes Us Different
Serving the Big Horn Basin Since 2007
Backed by a Warranty

Get peace of mind with our warranty-backed services.

Affordable Financing Options

We make HVAC services affordable with financing.

Contact Us for a Free Estimate

Talk to our HVAC team today during a free estimate.

Around-the-Clock Help

Emergencies don't wait for office hours, so neither should you.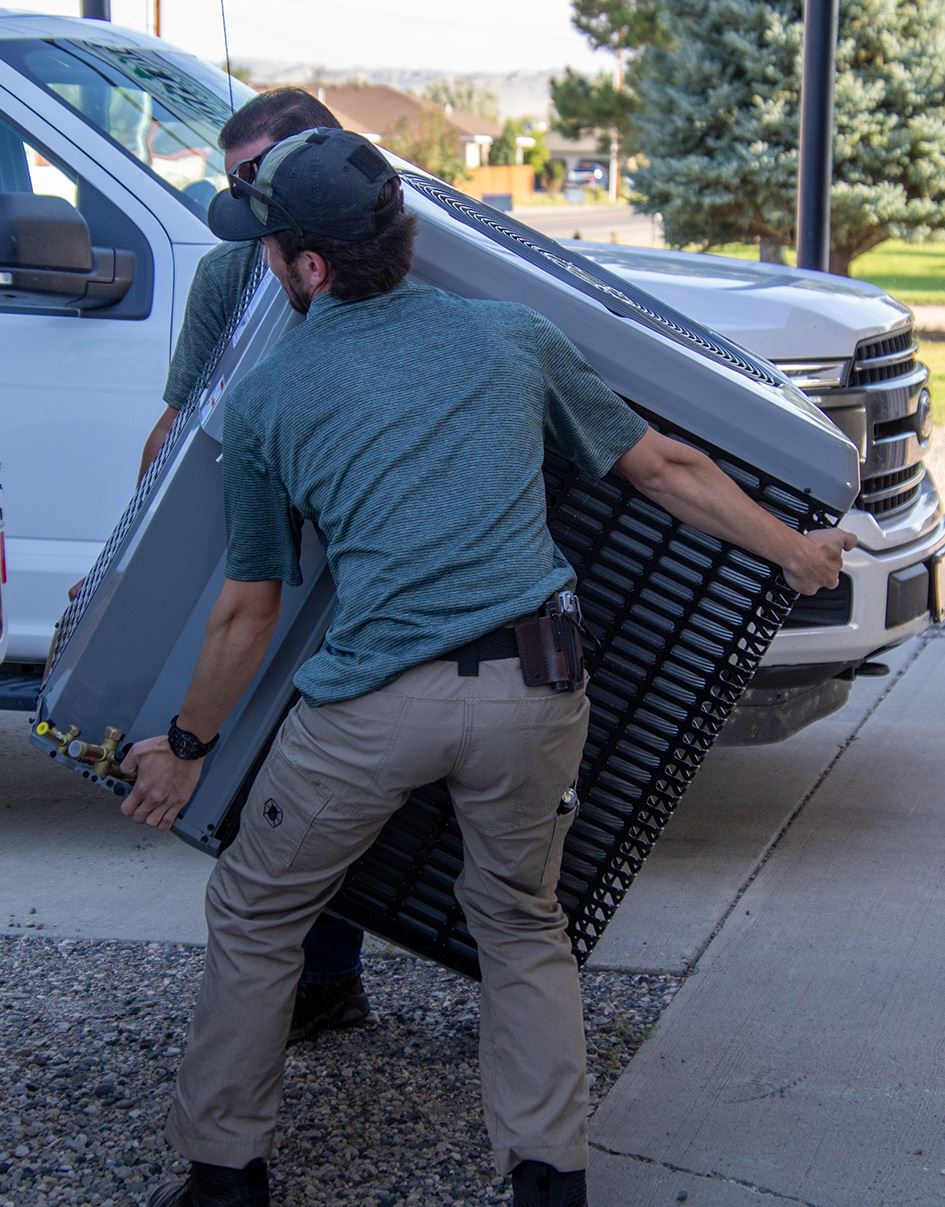 Serving The Big Horn Basin
Based in Cody & Worland, we provide quality service throughout the Big Horn Basin.
Our Services
How We Can Help You
When you trust Big Horn Heating & Cooling, you can know the job will be done right the first time.
Big Horn Heating & Cooling's Blog
Recent Posts
Want all the latest news or updates? Browse through our blog to read our most recent posts and featured articles.