Heat Pumps Serving the Big Horn Basin
Heat Pump Services in Cody, WY by Big Horn Heating & Cooling
Heating & Cooling Experts Serving Park, Big Horn, Hot Springs & Washakie Counties In the Big Horn Basin
From the name "heat pump," it's pretty clear you'll be able to heat your home with this kind of device, but a heat pump system can also cool your home. This may sound confusing, but when you understand how a heat pump works, it is actually pretty straightforward. However, this doesn't mean you don't need professional help with your heat pump system.
A 2-in-1 system like a heat pump provides all of the heating and cooling your home needs. As such, allowing someone inexpert to handle the unit can mean you run the risk of being without the heating and cooling you need. You will never have to worry about this when you hire the HVAC pros from Big Horn Heating & Cooling. Not only are our experts fully trained and certified, our work is guaranteed to meet your satisfaction.
---
Need expert heat pump services in Cody, WY? You can count on Big Horn Heating & Cooling!
---
How Does a Heat Pump Heat and Cool?
You may be wondering what allows a heat pump to provide both heating and cooling versus an air conditioner. The difference is a component called the reversing valve. This valve can change the direction in which the refrigerant in your system flows, and this change allows your heat pump system to change modes from heating to cooling and back again. The valve itself is cylindrical and has a sliding mechanism inside it.
A small electronic component sits on top of the valve, and when it is time to change modes, this electronic component moves the sliding direction to the other side of the valve. The refrigerant flow helps push the valve the rest of the way, and then the valve has officially changed modes. All you have to do is push a button on your dual–mode thermostat!
Why Choose a Heat Pump System?
A heat pump system can offer you a number of options, some of which you may not see from a traditional heating system:
They heat and cool your home – heat pumps are 2–in–1 devices that can heat and cool your home. This means instead of needing two separate heating and cooling systems, you can have all of your home comfort emanate from one system.
No need for fossil fuels – heat pumps use electricity for power, so if you want to use a system that doesn't need fossil fuels, you may want to take a closer look at a heat pump.
Very good energy efficiency – heat pumps need only 25–50% of the electricity that a whole home air conditioner needs, so they are very energy efficient.
They can be ducted or ductless systems – heat pumps can work with ducts or with ductless blowers – the choice is yours.
We Are Here for All of Your Heat Pump Repair and Maintenance Needs
One of the best ways to make sure you get the best performance from your heat pump system and that it lasts a good, long time is to hire experts for all your needed repairs and bi–annual maintenance. Allowing someone inexpert to work on your system means taking a risk with your system. You don't want to be without the heating or cooling you want because you tried to save a few dollars with someone who ultimately doesn't have the expertise your system requires. Instead, call the experts you can always count on for great service: Big Horn Heating & Cooling.
Why Choose Big Horn Heating & Cooling?
What Makes Us Different
Serving the Big Horn Basin Since 2007
Backed by a Warranty

Get peace of mind with our warranty-backed services.

Affordable Financing Options

We make HVAC services affordable with financing.

Contact Us for a Free Estimate

Talk to our HVAC team today during a free estimate.

Around-the-Clock Help

Emergencies don't wait for office hours, so neither should you.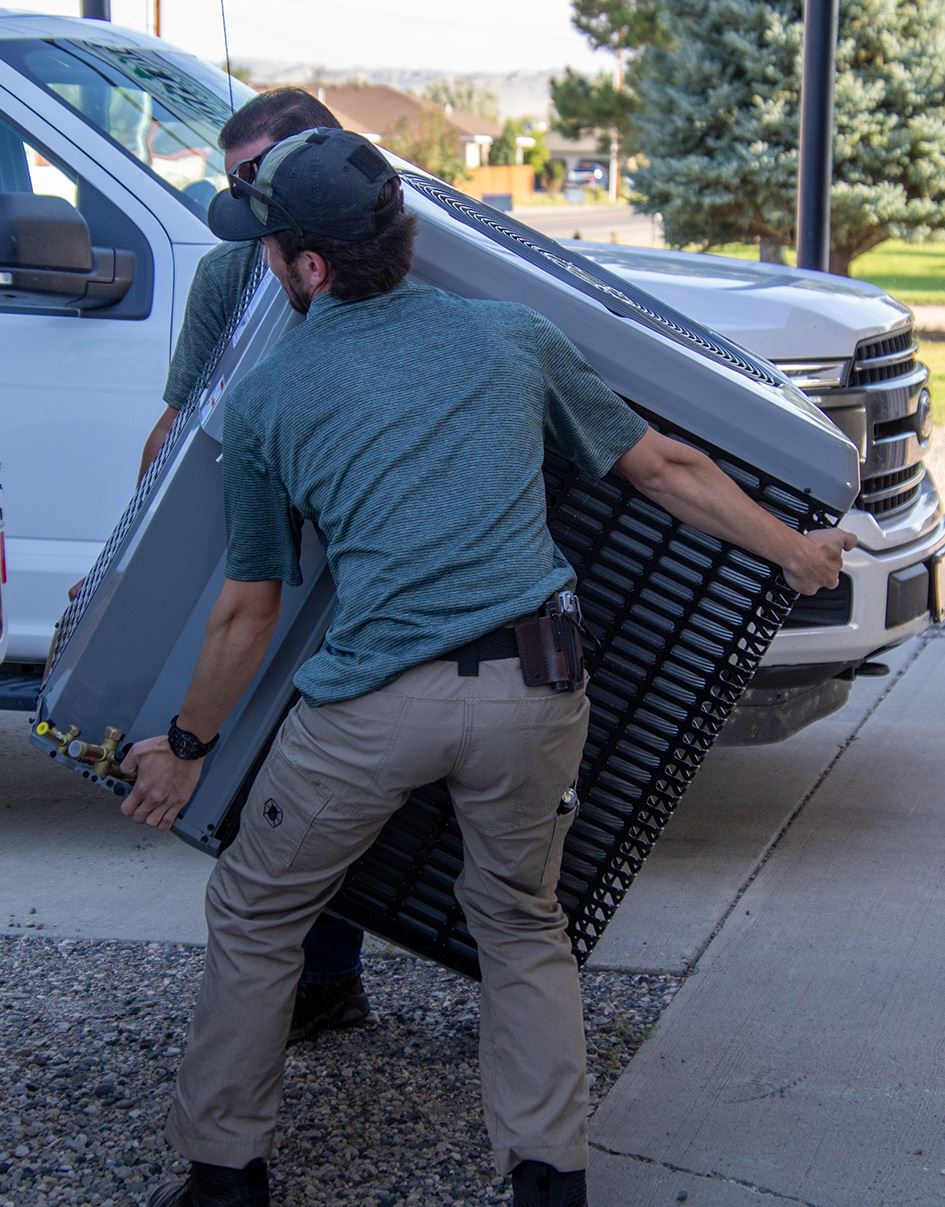 Serving The Big Horn Basin
Based in Cody & Worland, we provide quality service throughout the Big Horn Basin.
Our Services
How We Can Help You
When you trust Big Horn Heating & Cooling, you can know the job will be done right the first time.
Big Horn Heating & Cooling's Blog
Recent Posts
Want all the latest news or updates? Browse through our blog to read our most recent posts and featured articles.