Thermostats Serving the Big Horn Basin
Thermostats in Cody, WY by Big Horn Heating & Cooling
Heating & Cooling Experts Serving Park, Big Horn, Hot Springs & Washakie Counties In the Big Horn Basin
Thermostats don't receive anywhere near the respect they deserve. Most of the time, the thermostat in a home goes unnoticed except when it needs adjusting. But these small devices are crucial for proper heating and cooling throughout a home, and a defective unit can lead to energy waste and possibly a comfort system that won't operate at all.
Even a thermostat without any malfunctions can still turn into a problem if it's outdated. Upgrading from an old manual thermostat to one of the newer models can make a significant difference for household comfort and your annual energy bills. To find out more, or to arrange for service for your current thermostat, contact Big Horn Heating & Cooling. We offer thermostat services and back up all our work with a 100% guarantee.
---
For quality thermostats and thermostat services in Cody, WY—repairs, installation, upgrades—look to Big Horn Heating & Cooling.
---
Thermostat Repairs Can Help Prevent These Issues
It's surprising how much trouble a malfunctioning thermostat can cause for a heating and cooling system. Even a small miscalibration in the temperature sensors may lead to behavior from an AC or heater that will create higher bills and necessitate unexpected repairs. The comfort system will run for longer periods than it should, costing money, or it won't run when it should, leading to discomfort. If a thermostat loses its connection to the HVAC system, the system will either refuse to run or refuse to turn off.
Short–cycling is one of the major troubles that a faulty thermostat can create. This is when the air conditioner or heater turns on and then turns off shortly after, before completing a full cycle. If this continues, it will create significant wear and tear on the HVAC system, leading to extra repairs and an early replacement.
Choices to Consider for New Thermostat Installation
The technology of thermostats is advancing as fast as all other areas of the modern home. You have a wide range of options when you decide to replace an old manual thermostat. Here are some to consider:
Digital thermostat: Although you can have a no–frills digital thermostat installed (which improves performance thanks to its precision), it's even better to have a programmable model. With a programmable thermostat, you can control when the AC or heater turns on and off even when you're out of the house or asleep. You never need to have the HVAC system running at a time when it shouldn't, and you'll enjoy greater convenience.
Wireless thermostats: The thermostats do not need any hard–wired connections, which makes them flexible for installation. Most also come with remote controls.
Smart thermostats: The latest edge in temperature control technology, smart thermostats learn from the patterns set into them, and then develop their own programs that find the best ways to save money without affecting comfort. They can be remotely controlled through a Wi–Fi connection.
Make Us Your First Choice for Thermostat Services
Big Horn Heating & Cooling is a locally–owned and operated company, and we place great pride in the quality of the work that we deliver to homes in the area. Our technicians are factory–trained and authorized so that you receive the finest job every time. If you need to have an ailing thermostat fixed, or if you are ready to upgrade to a superior model, you only need to give us a call and we'll take care of everything.
Why Choose Big Horn Heating & Cooling?
What Makes Us Different
Serving the Big Horn Basin Since 2007
Backed by a Warranty

Get peace of mind with our warranty-backed services.

Affordable Financing Options

We make HVAC services affordable with financing.

Contact Us for a Free Estimate

Talk to our HVAC team today during a free estimate.

Around-the-Clock Help

Emergencies don't wait for office hours, so neither should you.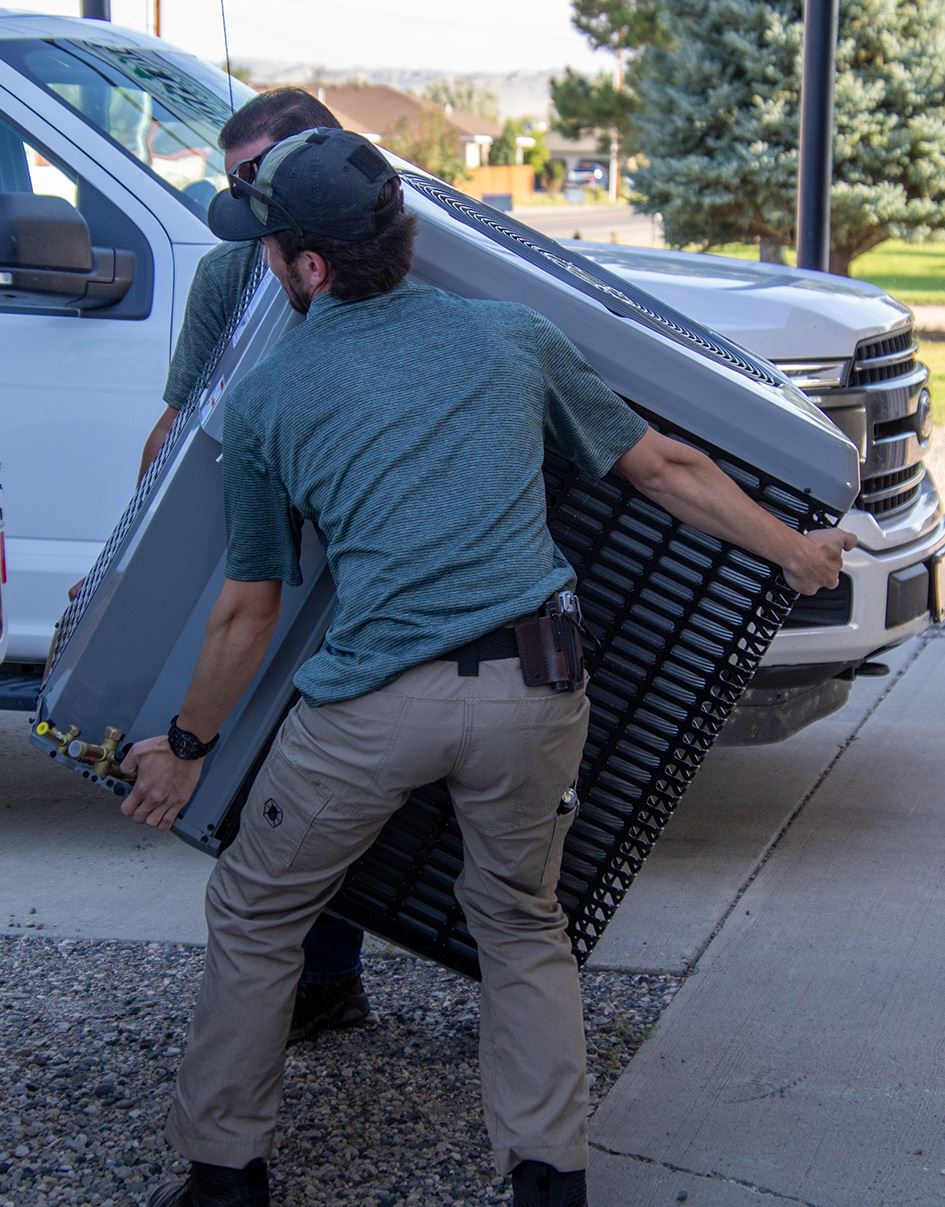 Serving The Big Horn Basin
Based in Cody & Worland, we provide quality service throughout the Big Horn Basin.
Our Services
How We Can Help You
When you trust Big Horn Heating & Cooling, you can know the job will be done right the first time.
Big Horn Heating & Cooling's Blog
Recent Posts
Want all the latest news or updates? Browse through our blog to read our most recent posts and featured articles.