Ductless Heating Serving the Big Horn Basin
Ductless Heating Services in Cody, WY by Big Horn Heating & Cooling
Heating & Cooling Experts Serving Park, Big Horn, Hot Springs & Washakie Counties In the Big Horn Basin
If you have a ductless heating system in Cody, you know just how convenient and effective it can be. However, this means you also have a heat pump, as that is where the heat comes from, and you want to make sure that you hire trained experts to work with this complicated piece of equipment. Heat pumps work very differently from traditional heating systems like furnaces and boilers, and you need to have the assurance that your heating technician really does have the expertise needed for your heat pump system. The good news is that when you call us for heat pump service, including installation, repair, maintenance and replacement, you are calling for experts who have the expertise and experience needed to solve any heat pump issue you may have.
---
Big Horn Heating & Cooling specializes in heat pump services – call us today!
---
Will I Have to Maintain a Ductless Heating System?
Just as any other type of heating system needs maintenance, so does a ductless heating system. In fact, because a ductless heating system uses a heat pump to provide your home with heat, it is strongly advised that you schedule maintenance for your ductless heating system twice a year. This is because as a heat pump, your ductless heating system also provides cooling. The result is twice the amount of wear and tear on your heat pump versus a season's worth on separate heating and cooling systems. The trained HVAC experts at Big Horn Heating & Cooling will provide you with a full tune–up for your heat pump, ensuring that it will run optimally throughout the winter and summer months.
What Are the Benefits of Ductless Heating Systems?
So what kinds of benefits does a ductless heating system offer you? Here is an overview:
Very good energy efficiency – heat pumps use only 25–50% of the electricity of a whole home air conditioning system and zero fossil fuels. This makes these systems very energy efficient choices.
Customized heating – the individual blowers of a ductless system automatically offer your home customized heating because each blower works independently.
Long lifespan – heat pumps last an average of 20–25 years versus traditional heating systems like furnaces and boilers, which typically last 15–20.
Easily expanded – every outdoor unit of a ductless system can support up to four indoor blowers (some can go as high as six). As long as your outdoor unit can support it, all you need to expand the system is another indoor blower.
Can I Install or Service a Ductless Heating System Myself?
Ductless heating systems may seem far less complicated than other types of heating systems because they don't have ductwork, but this doesn't mean just anyone should handle them. These systems need to be sized correctly for installation, and the indoor blowers need to be properly mounted and connected to the outdoor unit in order to work. The blowers themselves are complicated because each blower has its own fan, set of coils and air filter. In a sense, each blower operates as a mini air handler. To ensure that your ductless system is installed and serviced properly at all times, call experts, like the ones at Big Horn Heating & Cooling.
Why Choose Big Horn Heating & Cooling?
What Makes Us Different
Serving the Big Horn Basin Since 2007
Backed by a Warranty

Get peace of mind with our warranty-backed services.

Affordable Financing Options

We make HVAC services affordable with financing.

Contact Us for a Free Estimate

Talk to our HVAC team today during a free estimate.

Around-the-Clock Help

Emergencies don't wait for office hours, so neither should you.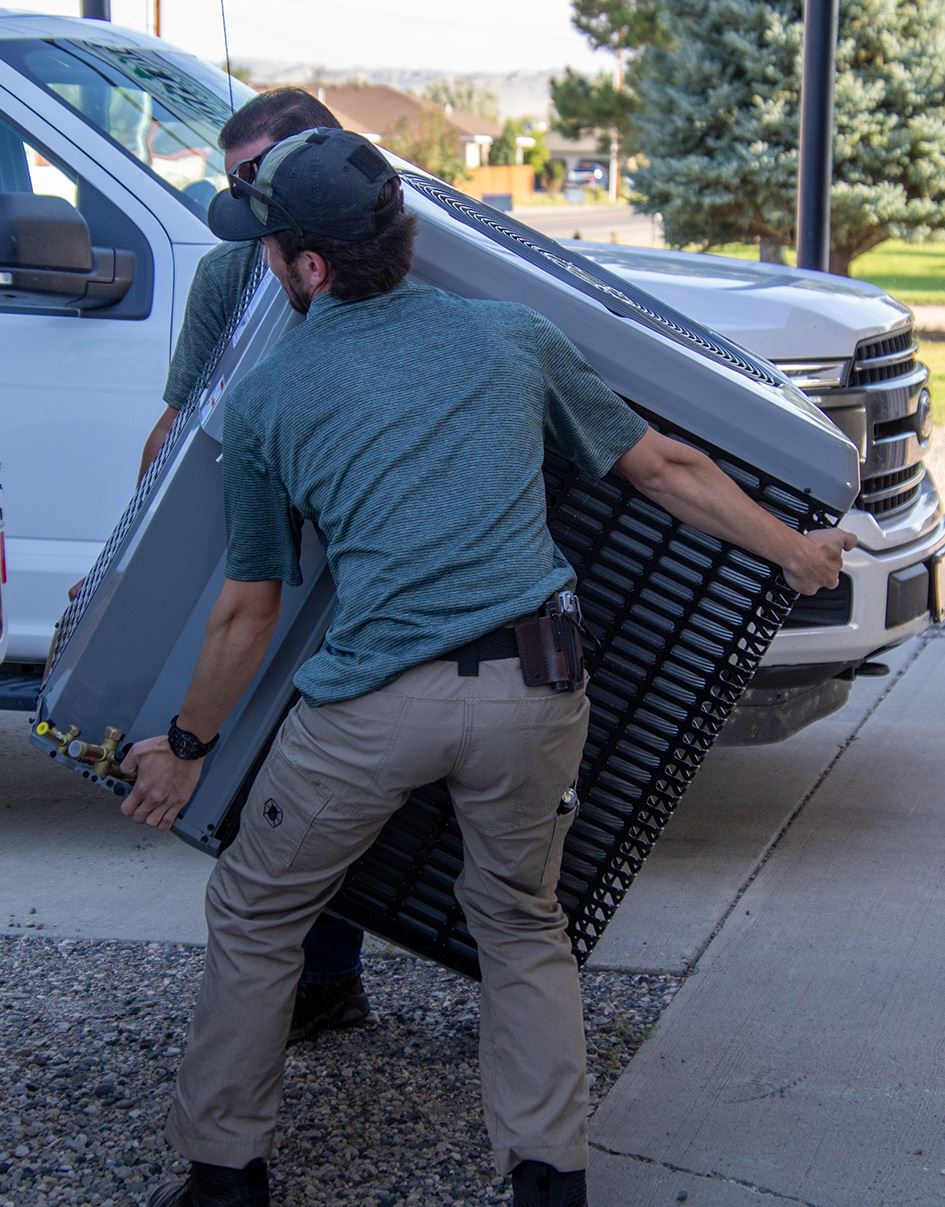 Serving The Big Horn Basin
Based in Cody & Worland, we provide quality service throughout the Big Horn Basin.
Our Services
How We Can Help You
When you trust Big Horn Heating & Cooling, you can know the job will be done right the first time.
Big Horn Heating & Cooling's Blog
Recent Posts
Want all the latest news or updates? Browse through our blog to read our most recent posts and featured articles.