Electric Furnace Serving the Big Horn Basin
Electric Furnace Services in Cody, WY
Heating & Cooling Experts Serving Park, Big Horn, Hot Springs & Washakie Counties In the Big Horn Basin
Electric furnaces? What? This can sometimes be the reaction from homeowners when considering a furnace for their homes, and it is understandable: electric furnaces haven't always had the best reputation. But with advances in technology and better products, electric furnaces have become very good options for homeowners. Our experts can help guide you through the installation process, correctly sizing your new electric furnace and installing it, or we can make sure your existing electric furnace provides all the help you need with professional repair and annual maintenance. You can trust your electric furnace to our heating pros! Just give us a call and our helpful staff will schedule you an appointment at your earliest convenience.
---
Your electric furnace is in great hands when you call the professionals at Big Horn Heating & Cooling!
---
How Does an Electric Furnace Provide Heat?
You can pretty easily deduce that an electric furnace doesn't have a visible flame, and this is because the heating element consists of multiple, tightly–wound metal coils. When these coils are electrified, they become red–hot and generate the heat you need for your home. Like a gas furnace, once the air around the heating element reaches a pre–set temperature, the fan turns on and blows the warm air into the living spaces of your home until your set temperature is reached. Then the coil turns off until the next heating cycle begins.
Common Repairs We See With Electric Furnaces
You are going to need repairs for your electrical furnace at some point, and here are some of the more common types of repairs our Big Horn Heating & Cooling technicians see:
Electrical Issues
With an electrical furnace, it isn't uncommon for one of the repairs to be electrical in nature. Sometimes coils in the heating element can malfunction, or the heating element itself malfunctions. The heating element turns on in a sequence, and sometimes this sequence can become faulty, resulting in heating problems. Tripping breakers can also occur when there is a short in the system and the furnace draws too much power.
Issues with the Blower
The blower assembly has a number of moving parts, including the fan (the blower), the motor and the fan belt. There are also ball bearing that help keep the fan and motor in motion, and safety switches that monitor the fan's operation. Common issues that can develop with the blower assembly are worn fan belts, problems with the fan motor and bent or loose fan blades.
Low Air Flow
The biggest reason for low airflow in any furnace is a dirty air filter. Clogged air filters restrict the air in your heating system, which decreases the overall volume of air reaching your living spaces. Low air flow can also be attributed to issues with the fan.
Trust Us with All of Your Electric Furnace Needs
You should never be without the heat you need during our frigid winters, and with Big Horn Heating & Cooling just a phone call away, you don't have to be. We answer all calls within 24 hours and make emergencies a top priority. Let our experts help you keep warm this winter with our comprehensive electric furnace services!
Deciding Which Heater is Right for You
Is it Time for a Heating System Replacement?
Check Out Our Blog for the Latest in HVAC Technology
Why Choose Big Horn Heating & Cooling?
What Makes Us Different
Serving the Big Horn Basin Since 2007
Backed by a Warranty

Get peace of mind with our warranty-backed services.

Affordable Financing Options

We make HVAC services affordable with financing.

Contact Us for a Free Estimate

Talk to our HVAC team today during a free estimate.

Around-the-Clock Help

Emergencies don't wait for office hours, so neither should you.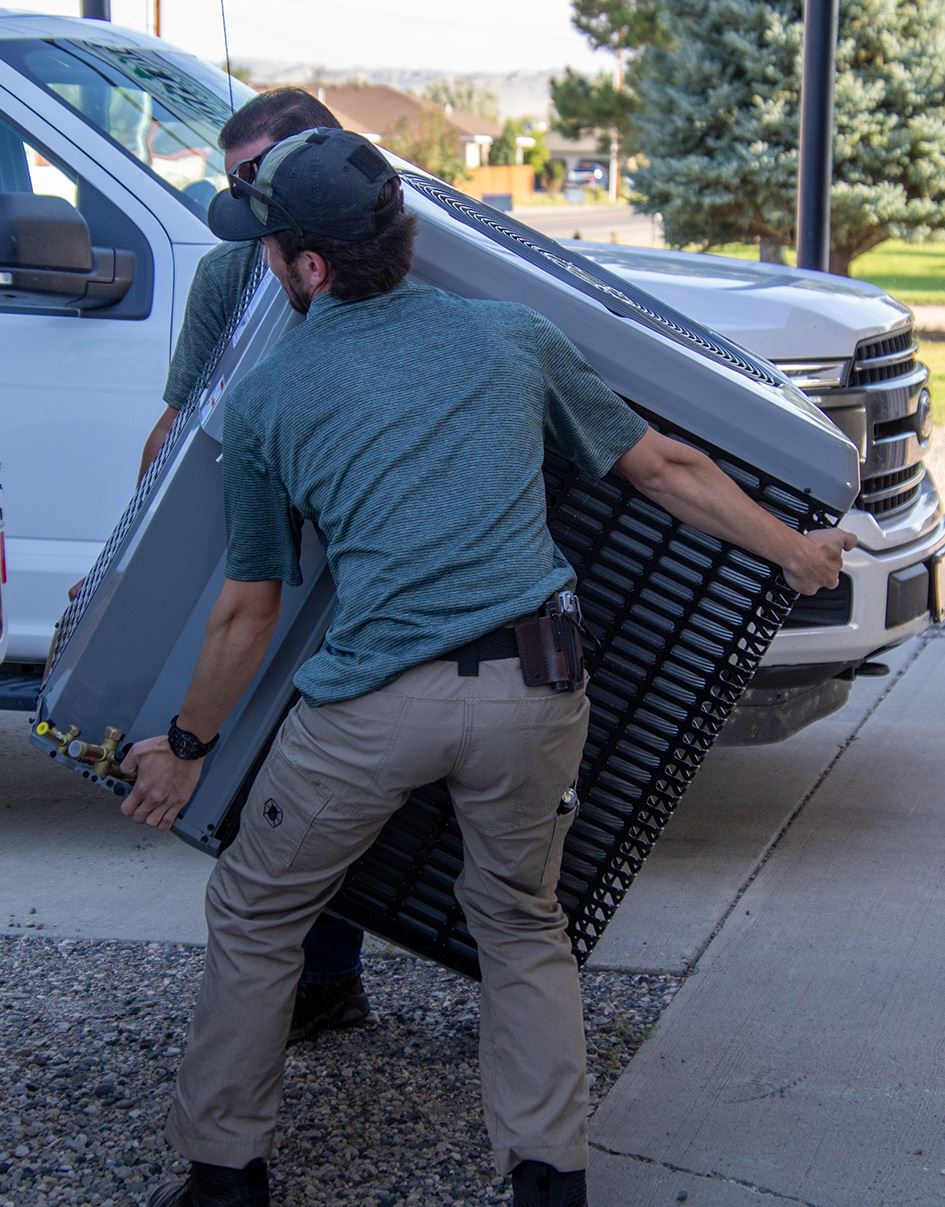 Serving The Big Horn Basin
Based in Cody & Worland, we provide quality service throughout the Big Horn Basin.
Our Services
How We Can Help You
When you trust Big Horn Heating & Cooling, you can know the job will be done right the first time.
Big Horn Heating & Cooling's Blog
Recent Posts
Want all the latest news or updates? Browse through our blog to read our most recent posts and featured articles.