Radiant Systems Serving the Big Horn Basin
Radiant System Services in Cody, WY by Big Horn Heating & Cooling
Heating & Cooling Experts Serving Park, Big Horn, Hot Springs & Washakie Counties In the Big Horn Basin
Imagine putting your bare feet onto toasty, warm floors even on the coldest of days. You can get this kind of benefit from radiant heating, but only when your radiant heating is installed and serviced properly. This is where the experts at Big Horn Heating & Cooling come in. We have been installing radiant heating systems for years, and we also offer expert repair, replacement and maintenance services.
We can help you plan your new radiant heating system and install it, or we can help with needed repairs. If part or all of your radiant system has become outdated, we can replace your radiant heating, and we can also make sure your radiant heating works just as needed with professional annual maintenance. Let us help you stay warm throughout the winter months with our comprehensive radiant heating services!
---
When you need help with your radiant heating system, call the people you can count on: Big Horn Heating & Cooling!
---
Types of Radiant Heating Systems
When choosing to use a radiant system in your home, you have two options: electrical radiant heating or hydronic (hot water or steam) radiant heating. Electrical radiant heating utilizes electric cable that generates heat when electrified. These cables can be placed in wet cement to form a radiant slab, or they can be installed directly to subflooring. You will have to make sure that your electrical panel is upgraded enough to handle the extra electrical load of your radiant heating.
If you choose to use a hydronic radiant system, you'll need a boiler to provide the hot water or steam necessary for the system. Flexible PEX tubing is used in this kind of radiant heating system because it can be easily installed as a radiant slab or underneath flooring, and the hot water or steam can easily travel through the tubing to provide the needed heat. As you can imagine, both of these installation require the expertise of a trained professional, and that's where the pros from Big Horn Heating & Cooling come in.
Benefits of Radiant Systems
Why do people choose radiant heating systems? Here are some of the benefits our customers have gained:
Systems are virtually soundless – an electric radiant system shouldn't make any noise at all, and a hydronic one only generates noise from the boiler. If you are looking for a quiet heating system, radiant heating may be a great choice for you.
Very good for allergy sufferers – if you have allergy sufferers in your home, you know how agitating forced air systems can be for them. You won't have to worry about any swirling air with a radiant heating system.
Gentle warmth – radiant systems warm by heating objects, in this case, your floors, and this kind of heat is very gentle and helps maintain moisture balance.
Why Choose Big Horn Heating & Cooling?
What Makes Us Different
Serving the Big Horn Basin Since 2007
Backed by a Warranty

Get peace of mind with our warranty-backed services.

Affordable Financing Options

We make HVAC services affordable with financing.

Contact Us for a Free Estimate

Talk to our HVAC team today during a free estimate.

Around-the-Clock Help

Emergencies don't wait for office hours, so neither should you.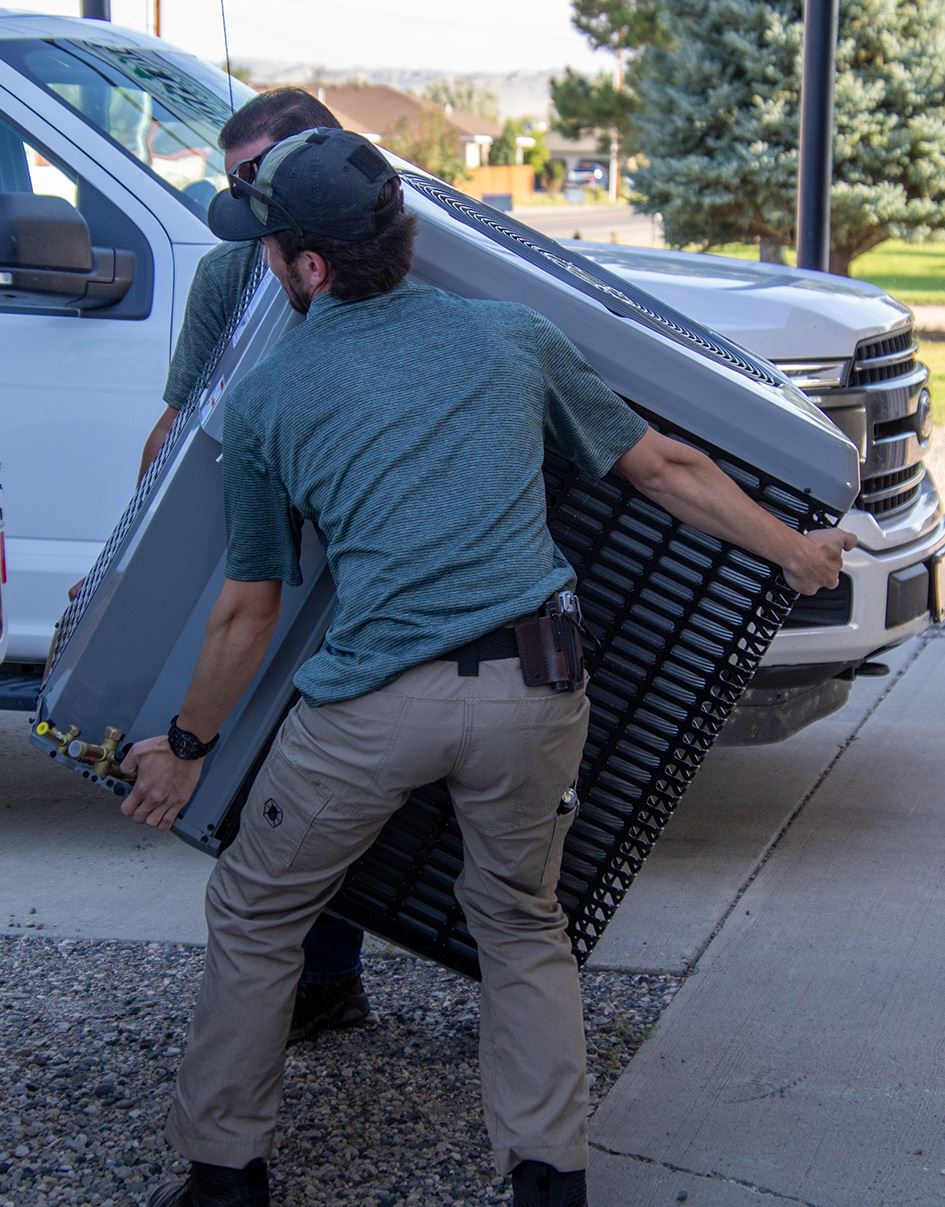 Serving The Big Horn Basin
Based in Cody & Worland, we provide quality service throughout the Big Horn Basin.
Call Big Horn Heating & Cooling for Repairs and Maintenance
Making sure your radiant heating system gets the care it needs is important all the time. This is why we offer expert repair and maintenance services. Our pros can handle any kind of radiant heating repair need you may have, and we will make sure your system works optimally with professional annual maintenance. We are here for you!
Our Services
How We Can Help You
When you trust Big Horn Heating & Cooling, you can know the job will be done right the first time.
Big Horn Heating & Cooling's Blog
Recent Posts
Want all the latest news or updates? Browse through our blog to read our most recent posts and featured articles.