Zone Control Systems Serving the Big Horn Basin
Zone Control System Services in Cody, WY by Big Horn Heating & Cooling
Providing Professional HVAC Services Throughout the Big Horn Basin
Central heating and cooling is one of the best modern conveniences for homes. But there is one drawback to the standard central HVAC system, which is that heating and cooling travels out to all the rooms connected to the ventilation system each time you turn on the AC or heater. This means that you expend power to comfort-control rooms that may not have anyone in them. This will also leave some people in your home uncomfortable with temperatures that aren't suited to them.
A zone control system is a way to get around this flaw in central heating and cooling. These systems divide up a home into different "zones" that have separate comfort controls, without needing to alter the actual air conditioner or heater. Zone control can be done as part of a new HVAC system installation, or technicians can retrofit an existing system. Talk to Big Horn Heating & Cooling today to find out more about zone control and how to make it work for your home.
The HVAC technicians at Big Horn Heating & Cooling provide zone control system services in Cody, WY and the surrounding areas.
How Zone Heating and Cooling Works
In order to divide a house into zones—which can be as few as two or as many as there are rooms—technicians place a series of dampers into the ductwork. The dampers can close off sections of the ducts to route the cooled/heated air away from certain areas. Each damper has a local thermostat that operates it, so people in one of the zones can make adjustments to the temperature in their surroundings. All the local thermostats network into a central control panel, where the homeowner can alter temperatures throughout the house and set up a program to maximize heating and cooling patterns. The work to install zone control is best done as part of new HVAC installation, although professionals will also be glad to open up current ducts to place in the dampers and wire up the thermostats.
Why Consider Zone Control Installation?
The main reason that many homeowners want to have zone control systems installed is to save money by never having to send conditioned air to rooms that don't require it. This is helpful for large houses, or houses that have guest rooms that go unoccupied for long periods. The positive effect on energy bills is often significant.
Zone control systems also put the power of comfort into the hands of individuals, so anyone can manipulate the temperature in a local zone. This eliminates bickering in a household over how to set the thermostat to make everyone happy.
With zone control, you can heat or cool each room to fit its specific purpose. For example, the kitchen is a room the often benefits from a temperature slightly colder than the rest of the house, and upper bedrooms often need more cooling because of rising heat. But you will also want some rooms to be warmer, such as an infant's room. Zone control lets you give each room the comfort that fits it.
Why Choose Big Horn Heating & Cooling?
What Makes Us Different
Serving the Big Horn Basin Since 2007
Backed by a Warranty

Get peace of mind with our warranty-backed services.

Affordable Financing Options

We make HVAC services affordable with financing.

Contact Us for a Free Estimate

Talk to our HVAC team today during a free estimate.

Around-the-Clock Help

Emergencies don't wait for office hours, so neither should you.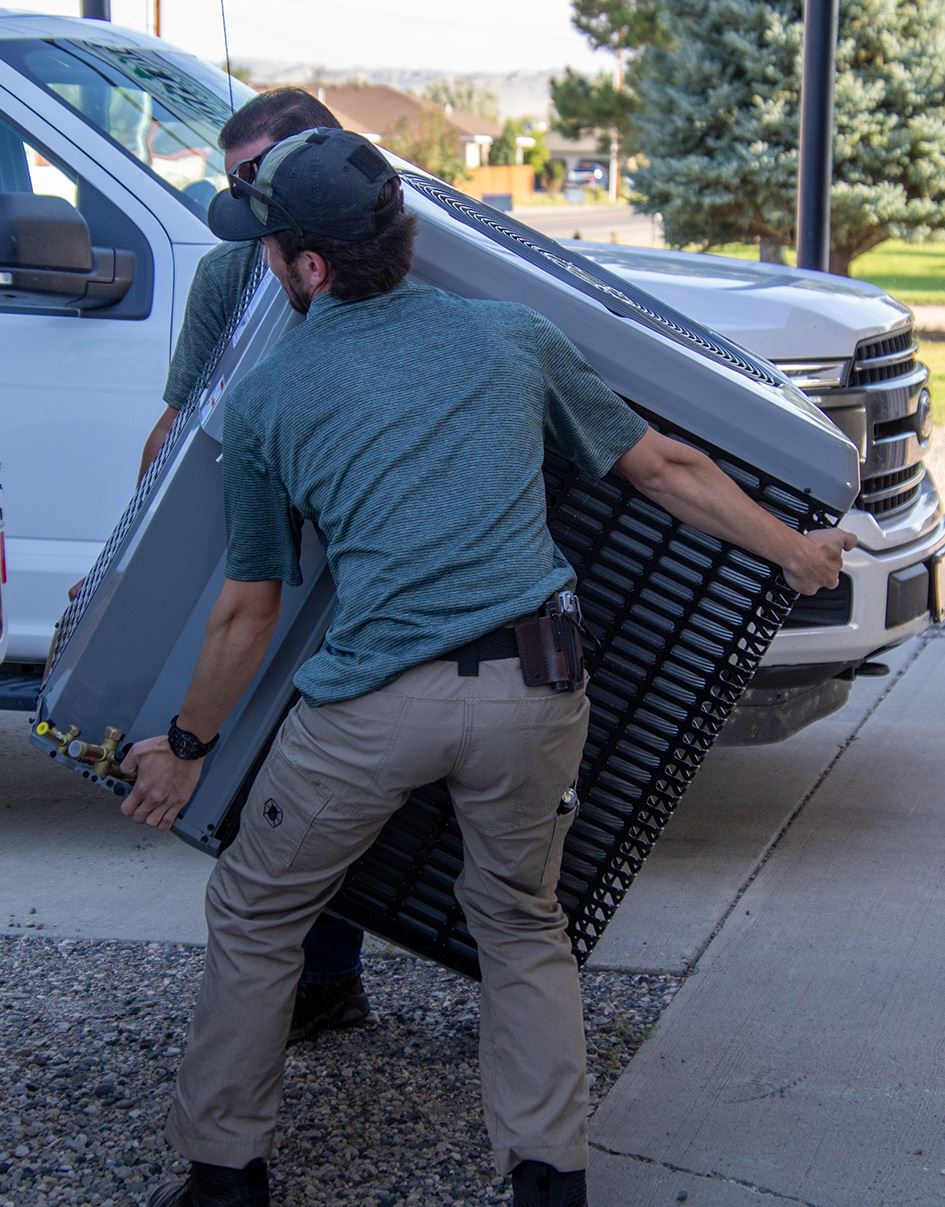 Serving The Big Horn Basin
Based in Cody & Worland, we provide quality service throughout the Big Horn Basin.
We Offer Zone Control Services
If you are tired of wasting money sending out conditioned air to every room, it's time to call Big Horn Heating & Cooling and arrange for zone control installation. We also will make zone control part of your new HVAC system.
Our Services
How We Can Help You
When you trust Big Horn Heating & Cooling, you can know the job will be done right the first time.
Big Horn Heating & Cooling's Blog
Recent Posts
Want all the latest news or updates? Browse through our blog to read our most recent posts and featured articles.