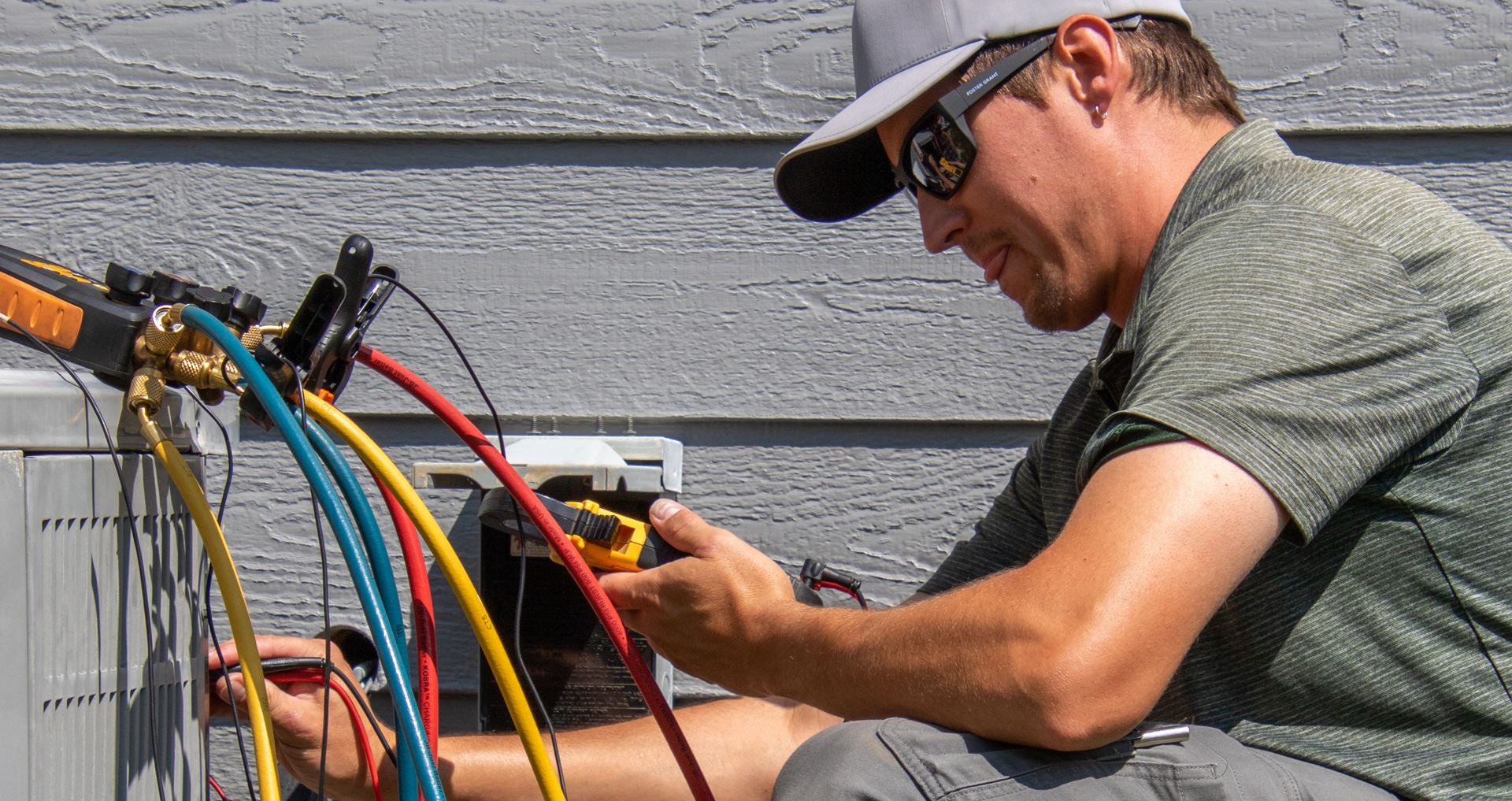 Expert Air Conditioning Services Stay Cool Through the Summer
Serving The Big Horn Basin
Based in Cody & Worland, we provide quality service throughout the Big Horn Basin.
Cody, WY Air Conditioning Services
Professional AC Repair & Installation In the Big Horn Basin
Summer temperatures often climb into the high 90s in our area. In fact, Worland is the #1 hottest city in the state! You must have central air conditioning in your home or the middle of the year will be an almost impossible slog. But just as important as having an air conditioner for your home is having professional service for it. It takes skilled HVAC technicians to install, replace, repair, and maintain an air conditioning system so that you receive the maximum numbers of years of service from it as well as low operating costs.
For all your air conditioning needs, call on Big Horn Heating & Cooling. We're locally-owned and operated and have a skilled staff of technicians who will see that every job is done right and on time. We offer 24-hour service so that you never have to feel worried that you'll be stranded without options when your AC gives out at an inconvenient time.
The professionals at Big Horn Heating & Cooling offer comprehensive air conditioning services in Cody, WY and the surrounding areas.
Are You Looking for a New Air Conditioner?
Whether you want an air conditioner for a new home, or you plan to replace the current central air unit, you can count on our factory–trained and authorized team. We will help you navigate the various choices you have for a new central air conditioner so you'll end up with the ideal one to suit your home's needs, and then we'll install it so you can start enjoying cool temperatures right away—and with few worries that there will be troubles in the near future.
We Repair and Maintain Air Conditioners as Well
No matter the skill and care that an air conditioner received during installation, it might still suffer a breakdown at some point during its service life. Never fear: call our technicians 24/7. Someone is always here to answer the phone, and we will have a repair expert dispatched to your home as soon as possible.
We provide ongoing support and maintenance for air conditioning systems. Sign up for regular inspections and tune–ups to receive the best possible performance from your air conditioner.
Ductless Air Conditioning
You no longer need to have a network of ducts in your home to receive the benefits of central air conditioning. Ductless mini split systems operate through a series of air handlers mounted on the walls of rooms, each which has a refrigerant coil and blower fan and connects to an outdoor unit. Aside from the convenience of not needing ducts, ductless ACs provide energy–efficient performance and improved air quality.
Geothermal Heating and Cooling
Why not use the heat of the earth to cool your home? That sounds like a contradiction, but geothermal systems work as both air conditioners and heaters. The system draws heat out of a home and then deposits it in the stable temperatures underground. Geothermal systems are durable and perform at remarkably high efficiency.
Heat Pumps
One alternative to the standard air conditioning system to consider is to have a heat pump installed. Heat pumps work similar to ACs, but they can reverse the direction of heat movement so that they work as heaters whenever necessary. We install and replace heat pumps in the area, and can take care of any repair work you may require for one.
Thermostats
Your home's cooling depends heavily on the thermostat—probably more than you realize. If you still have an old manual thermostat that uses sliders and dials, it's time to consider making the upgrade to a digital system, or even an advanced "smart" thermostat that learns your air conditioning patterns and develops its own energy–saving programming. Call us to schedule thermostat services.
Zone Control System
For homeowners who are tired of cooling down the entire home each time the AC comes on, there is the option to have a zone control system installed. Zone control divides a home into different "zones" with a series of dampers inside the ductwork. A homeowner can control which zones receive cooling and which don't. This helps conserve energy and provides customized comfort for people in the household.
Our Services
How We Can Help You
When you trust Big Horn Heating & Cooling, you can know the job will be done right the first time.
Serving The Big Horn Basin
Based in Cody & Worland, we provide quality service throughout the Big Horn Basin.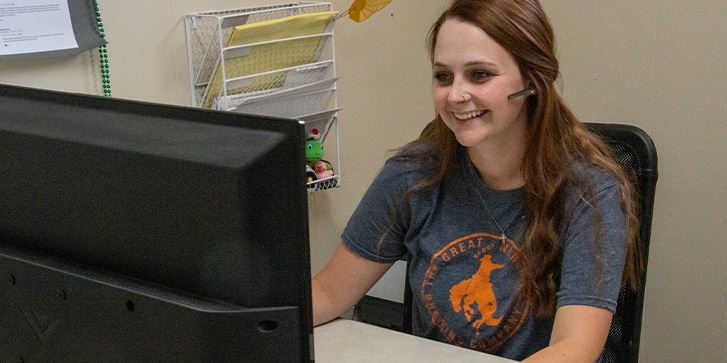 The Difference When You Call Professionals for AC Service
We know that it is tempting to try to handle air conditioning concerns on your own, or to try to find an amateur who offers low–cost services. But this is a serious mistake. Air conditioning service is a complex field that requires years of training as well as the use of special equipment in order to do correctly. When you hire professionals, you are making an investment in an air conditioning system that will work at its best, with few future repair needs. You are also investing in time, since only professionals can get the job done in time without sacrificing quality. Choosing amateurs doesn't pay off: any "savings" you might gain will vanish in a flood of repair problems and a shoddy performance from the system.
Hear From Your Happy Neighbors
Reviews & Testimonials
At Big Horn Heating & Cooling, your satisfaction is our priority! See for yourself what people have to say about working with us.
"Professional Service"

100% Recommend for residential and commercial use.

- Worland C.

"Friendly, responsive, and reliable service"

Definitely on my 'keeper" list of good service people!

- Al S.

"These guys did a great job!"

Thanks again for all the hard work!

- Brandon W.

"Highly professional"

Highly recommend!

- Vivian K.